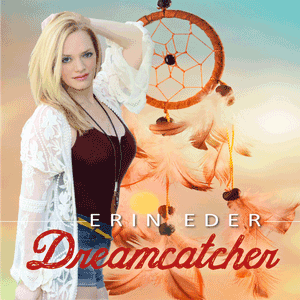 SO WHO NEEDS MONEY AND FANCY PUBLIC RELATION FIRMS WHEN YOU GOT TALENT?
LITTLE MISS ERIN EILEEN HAS COME A LONG WAY SINCE HER DEBUT AT THE RICE HARVEST FESTIVAL AT THE AGE OF 14.  WITH A NEW IMAGE AND A NEW ATTITUDE ERIN IS RELEASING NEW MUSIC WITH A NEW SOUND PRODUCED BY BILL MCDERMOTT. ERIN EDER MUSIC HAS CREATED JUST THE RIGHT PACKAGE TO PITCH TO THE MUSIC INDUSTRY.
THROUGH SELF-PROMOTION AND A LOT OF HARD WORK, ERIN HAS MANAGED TO ATTRACT ATTENTION ACROSS SOCIAL MEDIA AND CONTACTS MADE A LONG HER JOURNEY TO SUCCESS. THIS LITTLE COWGIRL IS HOMEGROWN AND TEXAS OWNED. SHE IS THE REAL THING! ERIN IS NOT THE PRODUCT OR PROMOTION OF RICH PARENTS THAT ARE ABLE TO HIRE EXPENSIVE NEW YORK OR NASHVILLE PUBLIC RELATION FIRMS. ERIN EILEEN IS A FULL TIME TEACHER WITH BILLS TO PAY AND WORKS 24/7 TO PRODUCE AND PROMOTE HER MUSIC. "I WANT PEOPLE TO ENJOY MY MUSIC AND RESPECT ME FOR WHO I AM…I SING A LITTLE COUNTRY WITH A WHOLE LOT OF SOUL. I'VE BEEN TOLD THAT MAY NOT FIT THE TOP 40 COUNTRY FORMATS, BUT I'M HERE TO PROVE THEM WRONG!"
WITH HER SASS AND ENERGY, ERIN EDER'S RICH VOCALS HAVE BEEN COMPARED TO LEANNE RIMES AND LEGENDARY PATSY CLINE. ERIN EDER'S STRONG, SULTRY VOICE COMPLIMENTS HER UPBEAT COUNTRY MUSIC WITH A LOT OF SOUL. SHE IS DETERMINED TO PROVE THAT A BIG STAR DOESN'T HAVE TO COME FROM BIG GLAMOROUS, FAR AWAY PLACES, AND PLANS TO FOLLOW THE FOOTSTEPS OF OTHER LOCAL CELEBRITIES LIKE CLINT BLACK AND RENEE ZELLWEGER AND BECOME THE NEXT BIG THING TO COME OUT OF LITTLE KATY, TEXAS!
ERIN'S MUSICAL TALENT DATES BACK TO HER FAMILY'S CREATION OF KATY CREATIVE ARTS (WEST HOUSTON CHARTER SCHOOL), THE FIRST PUBLIC CHARTER SCHOOL IN HOUSTON. THE SCHOOL BECAME A CENTER FOR FINE ARTS FOR CHILDREN. CURRENTLY, ERIN DEDICATES HER TIME NOT ONLY TO PERFORMING MUSIC BUT TEACHING THEATRE, DANCE AND MUSIC TO CHILDREN. ERIN'S POSITIVE APPROACH TO EDUCATION HAS SET AN EXAMPLE AS A ROLE MODEL FOR HER STUDENTS. THEY TOO, ENJOY SINGING, DANCING AND PERFORMING WITH THEIR FAVORITE TEACHER.